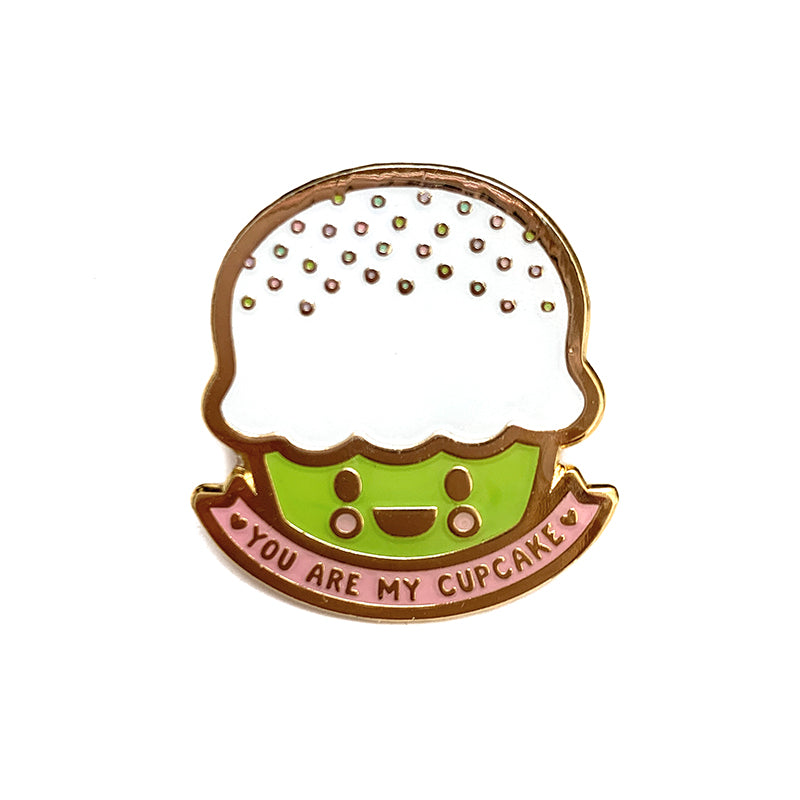 Cupcake Enamel Pin
EPIN04
Inspired by the best-selling book YOU ARE MY CUPCAKE, this enamel pin features a smiling cupcake with rosy cheeks and rainbow sprinkles in a shiny gold metal finish and is inscribed with the words "YOUR ARE MY CUPCAKE". The perfect gift for that special Cupcake in your life or a special keepsake for those who are fans of the book.
Pin is approximately 1 3/16" tall x 1 1/8" wide. 
The enamel pin is packaged with a pink heart-shaped rubber pin back on a backing card and sealed in a clear cello bag. 


Designed with love by Joyce Wan. ♥